Hi there!
I'm Kerry Ann, a connoisseur of words, cheap wine, and wit. After graduating from University of Florida College of Journalism and Communications, I tried my hand as a bridezilla wrangler, lingerie fitter, social worker, and pirate before returning to my passion: writing. Though I thoroughly enjoy my job at the local library, I've been busted scribbling character sketches and plot lines for my next novel while deep in the stacks.
My smart, sassy, and sweet contemporary romances are the perfect beach bag filler for women who yearn to escape to sultry destinations.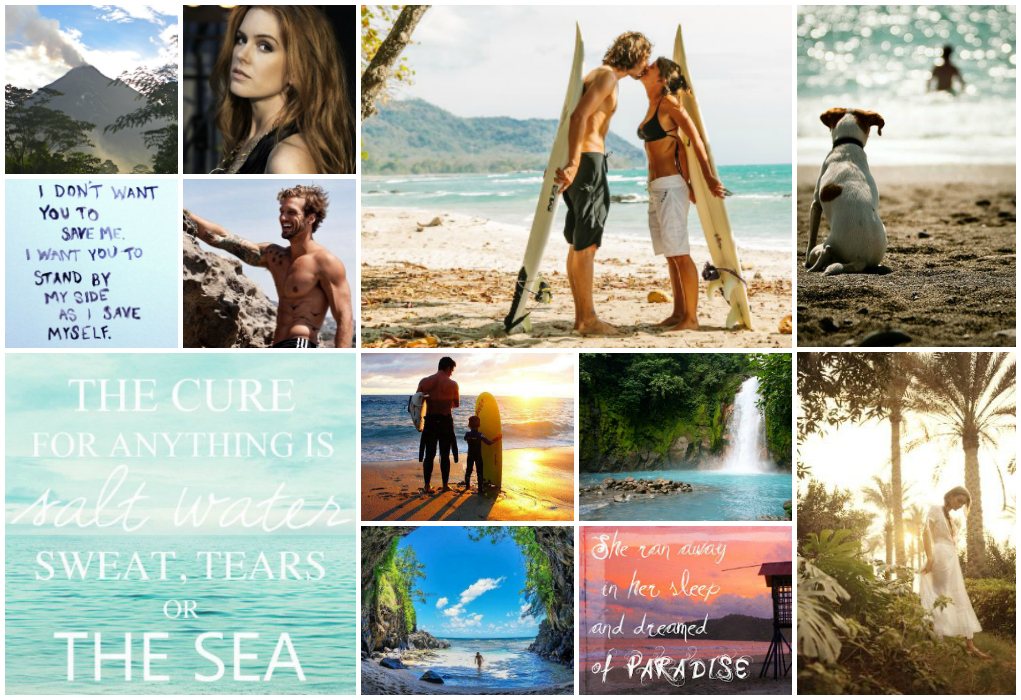 (#pitchwars #pimpmybio)
Right now I'm pimping THE LAST RESORT, a 92k a single-title contemporary with series potential. It was a finalist in the First Coast RWA Beacon Contest, the WiSRWA Fab Five Contest, and won the grand prize in the Novel Rocket Launch Pad Contest. When I'm not buried deep in the stacks of my library day job, I'm working on my next novel.
THE LAST RESORT:
Days before her country club McMansion goes on the auction block, widowed single mom Ivy Branson uncovers a safe in her late husband's man cave. Turns out financial ruin wasn't the only thing he'd been hiding. Now she needs answers.
What she does not need is another man. Or an adventure. But when the safe's contents suggest that some of their assets–and her late husband's DNA–may be harbored in Costa Rica, she and her six-year-old son follow the scant clues to the tropics. There she literally falls for steamy surfer Rye Wilder. A fling is not on her itinerary, but soon she's caught in a riptide of attraction and mystery.
Rye Wilder built an uncomplicated life in paradise. It's close to the waves and far from his shark-of-a-father, who's suddenly fishing for his estranged son's help to keep his company afloat. His balance is rocked when Ivy crashes into his life. High-maintenance single moms are not his thing, but what starts as a favor soon turns into full-on feelings for her and her nature-loving son.
They're both in over their heads. When Rye learns his father may have played a hand in Ivy's family's downfall, secrets drag them into dangerous territory. As Ivy's quest lures them though a beguiling paradise, they discover their greatest adventure might be navigating the hazards of the heart.
Ivy Branson assumed she'd checked all the boxes for what she'd want in life.attained the sweet life she'd coveted until husband's car careened off the road at the height of the housing market crisis. A year later, her country club McMansion is about to go on the auction block the widowed single mom uncovers a safe in her late husband's man cave. Foreclosure and financial ruin weren't the worst things he'd been hiding. Now she needs answers.
My writing has been featured in various publications and is included in the book Three Minus One released in April 2014.
I can usually be found with a book or a pencil in my hands, and can't manage a trip to the grocery store without an audiobook playing. (Try it! It makes navigating the aisles of Target SO much less cringe-worthy.) My favorite genres are contemporary and historical romance or women's fiction, but I won't turn down a good thriller, mystery, or biography either. I once suffered a minor panic attack once when I couldn't find any books to read in my house, but now that I work at a library, this is no longer an issue.
When not occupied with any of the above, you can find me naturing-out via my kayak or paddleboard, chasing zen in the yoga studio, or treasure hunting in thrift stores to fill my already overstuffed closet. I live with my husband, son, and two demanding cats in Florida, where we avoid the tourists and dream of our next family adventure.