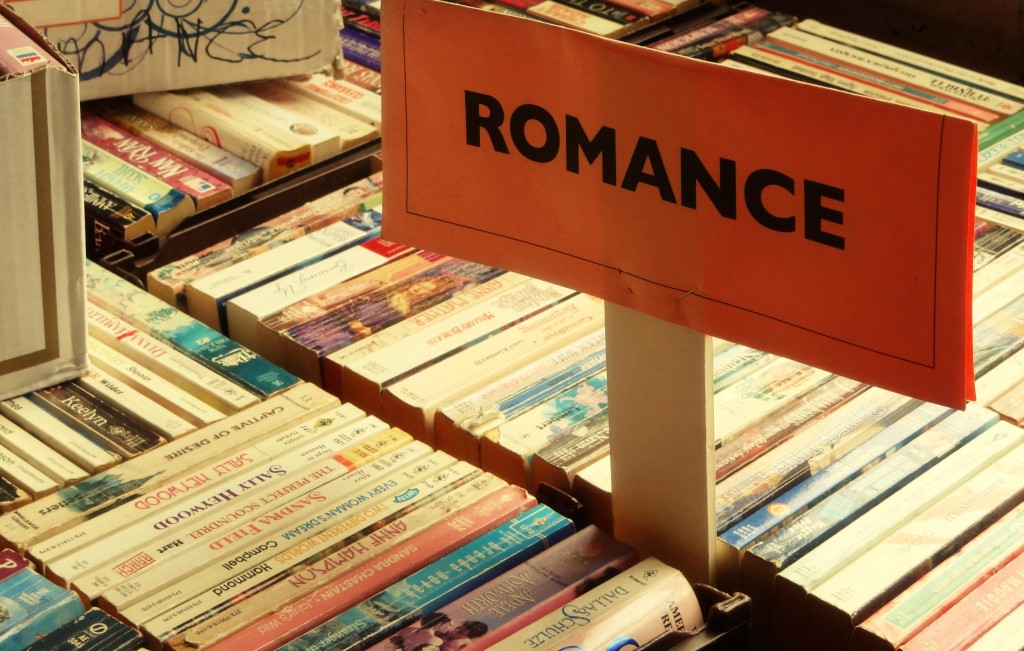 Long before clinch covers and bodice rippers, romance novels have had a bad reputation as the lowbrow lit of desperate housewives and hopeless spinsters. But in fact, romance novels—the escape and entertainment of choice for millions of women—might prove to be the most revolutionary writing ever produced.
Dangerous Books for Girls examines the origins of the genre's bad reputation—from the "damned mob of scribbling women" in the nineteenth century to the sexy mass-market paperbacks of the twentieth century—and shows how these books have inspired and empowered generations of women to dream big, refuse to settle, and believe they're worth it.
For every woman who has ever hidden the cover of a romance—and for every woman who has been curious about those "Fabio books"—Dangerous Books For Girls: The Bad Reputation of Romance Novels Explained shows why there's no room for guilt when reading for pleasure.
The Author:
Maya Rodale began reading romance novels in college at her mother's insistence, and it wasn't long before she was writing her own. She has received her BA and MA from New York University. Maya is now the author of multiple Regency historical romances. She lives in New York City with her darling dog and a rogue of her own.
 Dangerous Books for Girls Website | Facebook | Twitter
The Good Stuff:
Face it: romance gets a bad rap. Thanks to the Kindle, its selling hotter than every, but some say that's because women can read romance in public without having to face embarrassment while discretely hiding that  classic clinch cover. They can read without being looked down upon.
Buy why does romance have such a bad reputation?
Everything you wanted to know about the romance genre and readers (but were afraid to ask) is stuffed inside the matte black covers of this book. If you write romance or you are considering it, read this book. It's chock full of  insights about what the intelligent and affluent readers want. If you read romance, read this book. You will get a validation high. If you think you're above those cheap paperback bodice-rippers (as I once believed I was), read this book. You will be proven wrong about everything.
The book is eye-opening, to say the least. As a new romance writer, I've been devouring every text about the genre I can find. Dangerous Books For Girls: The Bad Reputation of Romance Novels Explained is well researched—it started as the author's master's thesis, then she added "a decade's worth of" reading, studying, writing, surveying, and interviewing. There are stats (and really cool infographics) on the romance novel industry, the readers, it's reputation and what readers want to see in heroes, heroines and yes, sex scenes.
It explains how romance provides more than a fluffy escape and actually should be considered feminist. Think about it: the industry is controlled by women, and the modern novels feature strong women who always get their way…and their pleasure. So, that infamous happy ending might not always happen in real life, but that's one of the reasons romances are perfect nuggets of delicious escapism. When we're drowning in stress from constantly taking care of our busy careers, needy families, messy households, and hectic lives, sometimes it's a thrill to dive into a story where someone's greatest desire is to take care of us. In every way imaginable. But only if we want them to.
I can't remember how I heard about this book. When I noticed that it wasn't in my library's collection,  I requested the system order it. (BTW, this is a FABULOUS way for anyone to gain access to books and make sure others discover them.) And once I had the book in my hands, I could barely set it down.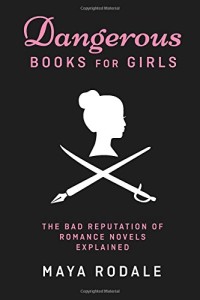 The Details:
Dangerous Books For Girls: The Bad Reputation of Romance Novels
by Maya Rodale
Release date: May 6, 2015
And if you're looking for another article about How Romance Novelists Got Such a Silly, Sappy Rap, check out this one by Kelly Faircloth on Jezebel.