Minecraft + Christmas. An odd combination, right? With so many Minecraft programs at my library, I've been trying to come up with a little something different for each one. Since my next one is the Saturday before Christmas, I needed something…festive.
How about some Minecraft snowflakes?
Have yourself a creeperish little Christmas just doesn't sound quite right, but it works for kids.
If you do an internet search, Star Wars snowflakes abound. But Minecraft? I found one. And it was challenging for me to cut it out, so leading 50+ five to twelve-year-olds through the tricky cuts wouldn't be feasible.
So I designed my own.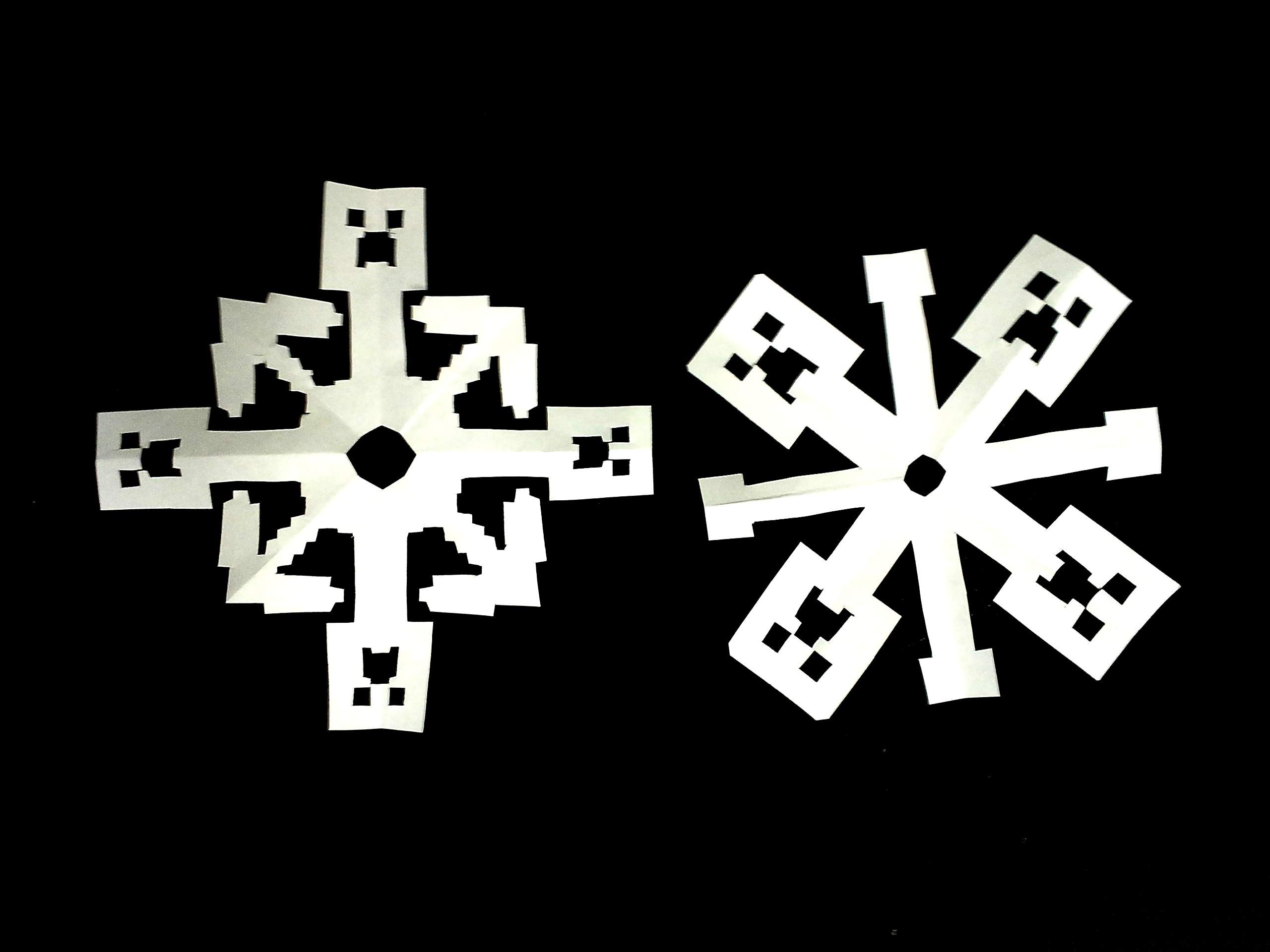 I think they turned out pretty cool!
If you'd like to make these, the pdf templates are below:
Tips:
-You don't have to cut it all out in one continuous cut. You'll get much cleaner outlines if you cut straight lines, bit by bit.
-The mouth is right along the fold, so it's pretty easy (especially when you heed above advice). The eye is attached to the nose/mouth, so make a straight cut from the nose to get into that square eye.
Have fun, impress you kids/students/patrons with your knowledge of Minecraft, and get your craft on!