One of the most important holiday traditions in my family is the annual Christmas tree ornament. Each year, my mom has given me an ornament that celebrates where I am in my life, from beloved Sesame Street characters to college mascots. We do the same for my son now, but finding "cool" ornaments for boys can be challenging after you've bought the requisite Star Wars figures, and there are only so many Santas in planes, trains, and automobiles to pick from.
But what is my son (as well as about every other kid from 6 to 16) absolutely obsessed with this year? Why Minecraft, of course.
I couldn't find a Minecraft ornament in ANY store. I searched online, and the pickings were slender—and extremely pricey. For example, Amazon had only these to offer:


Minecraft Christmas Ornaments Featuring 5 Minecraft Ornaments with Pig, Sheep, Pickaxe, Zombie and Creeper, Ornaments Average 2 1/4 to 3 Inches Tall, Great for a Mini Christmas Tree
This set cost $50!!!!
No way.
Or how about this
Minecraft Legos PICTURE Christmas Ornament  Custom Handmade
Cute, but $22?
Not happening.
Fortunately, I remembered the Pixel Paper Craft  website I'd found via Pinterest two years ago. For my son's Minecraft birthday cake, I'd printed out Steve, creepers, and a whole menagerie of Minecraft animals—for FREE—from templates on their fabulous site.
Maybe they had something Christmas related?
They did. And they are AWESOME.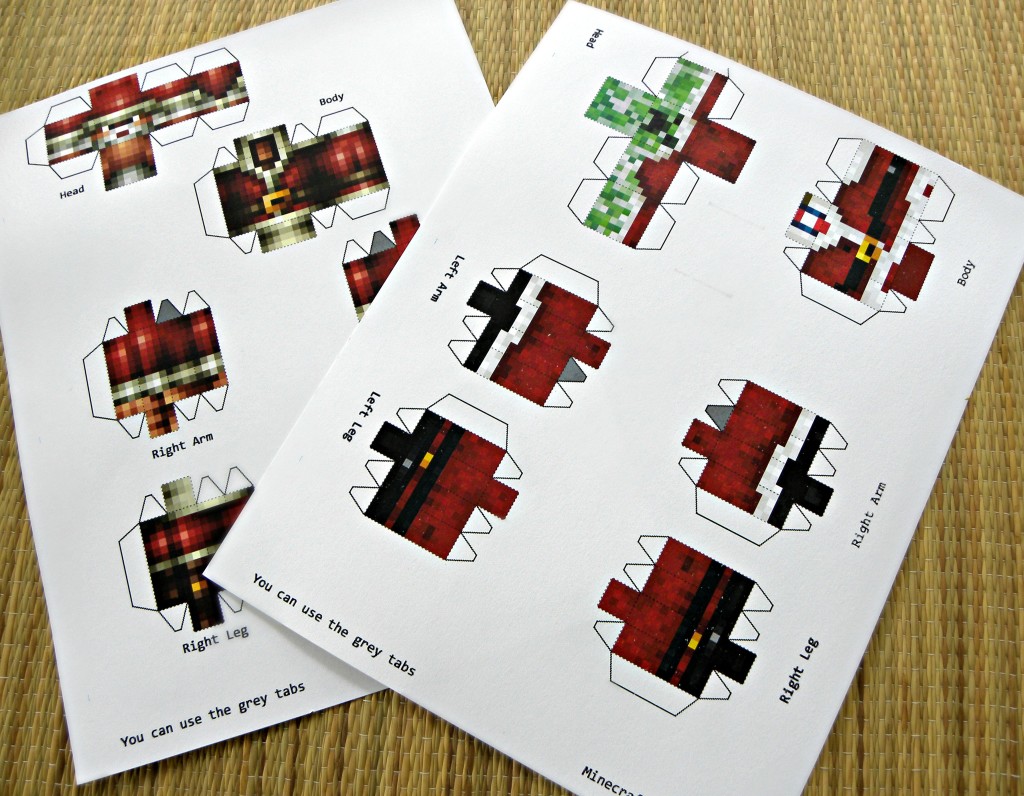 And you can easily make your own D.I.Y Minecraft Creeper Ornament, too!
Go to  http://pixelpapercraft.com.
Save then print their free Creeper Santa template. (They also have a more "traditional" Pixelated Santa.)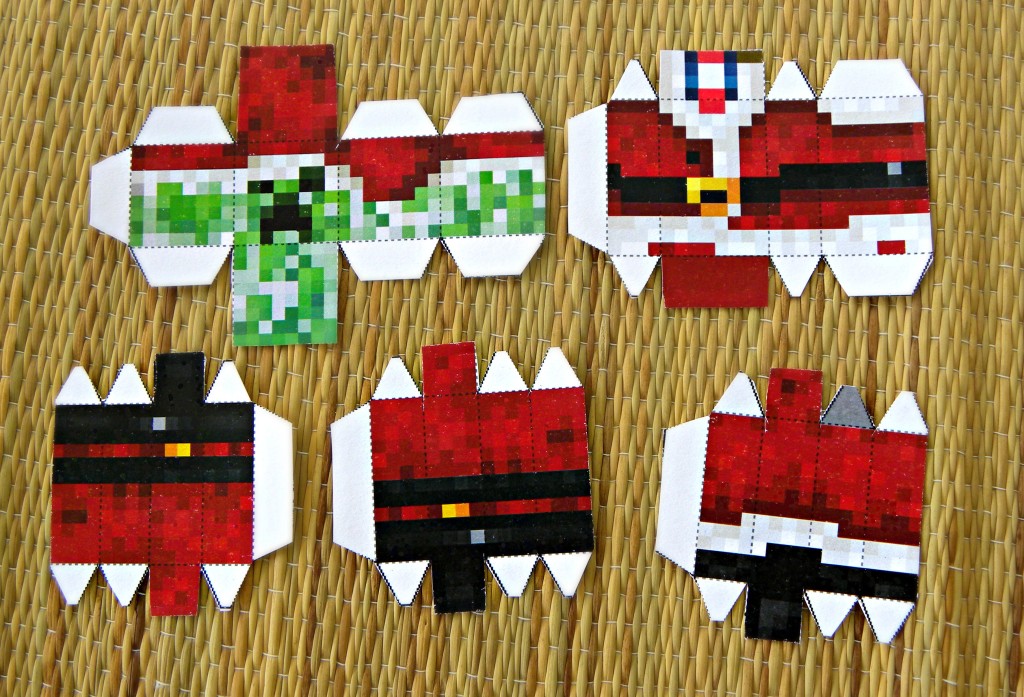 Cut out the pattern, fold along the lines, glue the tabs and pieces together, then let the glue dry.
I added a thin red ribbon when I glued on the head, and voila—you have a FREE Creeper Santa Ornament your kids will adore.
It's not perfect, but it's homemade with love. And bonus—since it's made of paper, it's not breakable.
Every kid that comes to our house is instantly drawn to this Creeper Santa. Though my tree is overstuffed with ornaments of every shape, size, and color, they somehow zero in on this guy within seconds. Their eyes grow wide. And they ask if they can have one, too.
Pintrest HIT.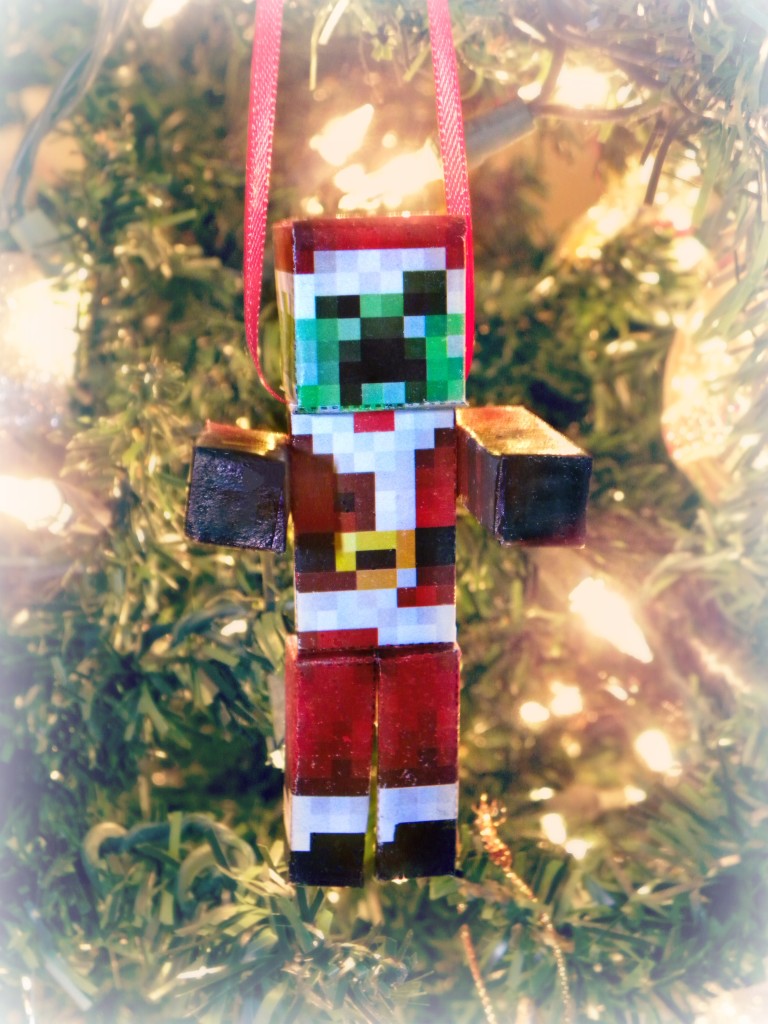 Merry Christmas from the Minecraft world!
Looking for Minecraft gifts this holiday season? Check out my Minecraft Book Reviews —kid and librarian approved!