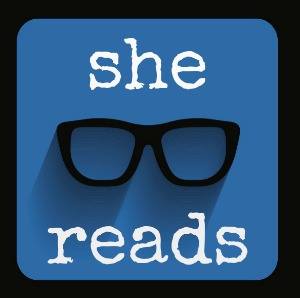 Though the calendar page announced fall's entrance well over a month ago, the upper-eighties temperatures here in the Sunshine State have left me thinking it's still summer. But now that holiday decorations have started taunting me from every store, I'll accede to the truth: fall has arrived. In all of its blazing hot glory. (Seriously, I'll need beach towels, on Thanksgiving Day!)
That means it's time for the She Reads Books of Fall. Drop by She Reads for posts from all of the Books of Fall authors to get a glimpse into their writing processes and their writing spaces and discover how these diverse stories came to life. And, as always, gain access to the dozens of reviews from other She Reads book bloggers. You can find your new favorite Fall read!
And now, with out further ado, the Books of Fall:

The Admissions
by Meg Mitchell Moore
The Hawthorne family has it all. Supposedly. Great jobs, a fancy house, and three charming kids with perfectly straight teeth.
Only their lives take place inside a pressure cooker. (From an appropriately upscale store like Williams-Sonoma or such.) And untended pressure cookers have been known to explode.
It's firstborn Angela's senior year of high school. Her valedictorian status is under attack, her legs have started turning to led during track meets, and her extracurriculars and hours of AP class homework have left the perfect girl needing an extra edge to stay ahead. She's set her sights on Harvard, her father's alma mater, but her early admissions application is not going to write itself.
Angela's mother, Nora, is similarly stretched to the limit, juggling parent-teacher meetings, carpool, and a real-estate career where she caters to the mega rich and super-picky buyers and sellers of the Bay Area. The youngest daughter, Maya, still can't read at the age of eight; the middle-child, Cecily, is no longer the happy-go-lucky kid she once was; and the dad, Gabe, seems oblivious to the mounting pressures at home because a devastating secret of his own might be exposed. A few rash choices crank up the heat on their pressure cooker lives, and the resulting mess is both achingly real and delightfully entertaining.
I zipped through this this almost satirical cautionary tale, both cringing and cheering as the Hawthorne family struggled with the thoroughly modern vices of over-scheduling, over-working, and under-appreciating each other while striving to achieve the perfect life. Recommended read.

The Perfect Comeback of Caroline Jacobs
by Matthew Dicks
Most of us have a ghost from our past who still haunts us: a bully, a back-stabbing best friend, or some person who forever altered your place in the world. Perhaps you've dreamed of some ultimate confrontation when you finally stand up for yourself and made that person pay (I know I have!). So when meek mom Caroline Jacobs decides to take her childhood demon on—cashmere twin set and all—readers can't help but root for her on her quirky and heartfelt comeback tour.
Caroline is a wife, mother (to a tattooed teenage daughter she avoids), Sears Portrait Studio photographer, and wimp. Asserting herself, taking the reins, or facing life head-on are not in her repertoire. So when Caroline suddenly cracks and screams (the F-bomb, no less!) at the PTA president, she is shocked. So is her husband. So is the PTA president. So is everyone. But Caroline soon realizes the true cause of her outburst can be traced back to something that happened to her as a teenager, a scarring betrayal by her best friend Emily. This act changed Caroline's life forever. So, with a little bit of bravery flowing through her veins, Caroline decides to go back to her home town and confront Emily. She busts her daughter Polly out of school, and the two set off to deliver the perfect comeback, which is twenty-five years in the making. But nothing goes as planned. Long buried secrets begin to rise to the surface, and Caroline will have to face much more than one old, bad best friend.
A heartwarming story told with Matthew Dicks' signature wit, The Perfect Comeback of Caroline Jacobs is a deceptively simple novel about the ways in which our childhood experiences reverberate through our lives, and the bravery of one woman trying to change her life and finds true understanding of her daughter, and herself, along the way. Short but sweet recommended read.
::hanging head::  I haven't squeezed in the last two She Reads Books of Fall, but they are on my TBR list. They've earned five-star reviews and accolades from many writers and reviewers I respect, so they are certainly worth a mention.  Both have elements of mystery and suspense, and both look like books to add to your TBR list.


A Curious Beginning: A Veronica Speedwell Mystery
by Deanna Raybourn
London, 1887. As the city prepares to celebrate Queen Victoria's golden jubilee, Veronica Speedwell is marking a milestone of her own. After burying her spinster aunt, the orphaned Veronica is free to resume her world travels in pursuit of scientific inquiry—and the occasional romantic dalliance. As familiar with hunting butterflies as she is fending off admirers, Veronica wields her butterfly net and a sharpened hatpin with equal aplomb, and with her last connection to England now gone, she intends to embark upon the journey of a lifetime.
But fate has other plans, as Veronica discovers when she thwarts her own abduction with the help of an enigmatic German baron with ties to her mysterious past. Promising to reveal in time what he knows of the plot against her, the baron offers her temporary sanctuary in the care of his friend Stoker—a reclusive natural historian as intriguing as he is bad-tempered. But before the baron can deliver on his tantalizing vow to reveal the secrets he has concealed for decades, he is found murdered. Suddenly Veronica and Stoker are forced to go on the run from an elusive assailant, wary partners in search of the villainous truth.

The Last September
by Nina de Gramont
Brett has been in love with Charlie ever since he took her skiing on a lovely Colorado night fourteen years ago. And now, living in a seaside cottage on Cape Cod with their young daughter, it looks as if they have settled into the life they desired. However, Brett and Charlie's marriage has been tenuous for quite some time. When Charlie's unstable younger brother plans to move in with them, the tension simmering under the surface of their marriage boils over.
But what happened to Charlie next was unfathomable. Charlie was the golden boy so charismatic that he charmed everyone who crossed his path; who never shied away from a challenge; who saw life as one big adventure; who could always rescue his troubled brother, no matter how unpredictable the situation.
So who is to blame for the tragic turn of events? And why does Brett feel responsible?
Have any favorite fall reads yet?