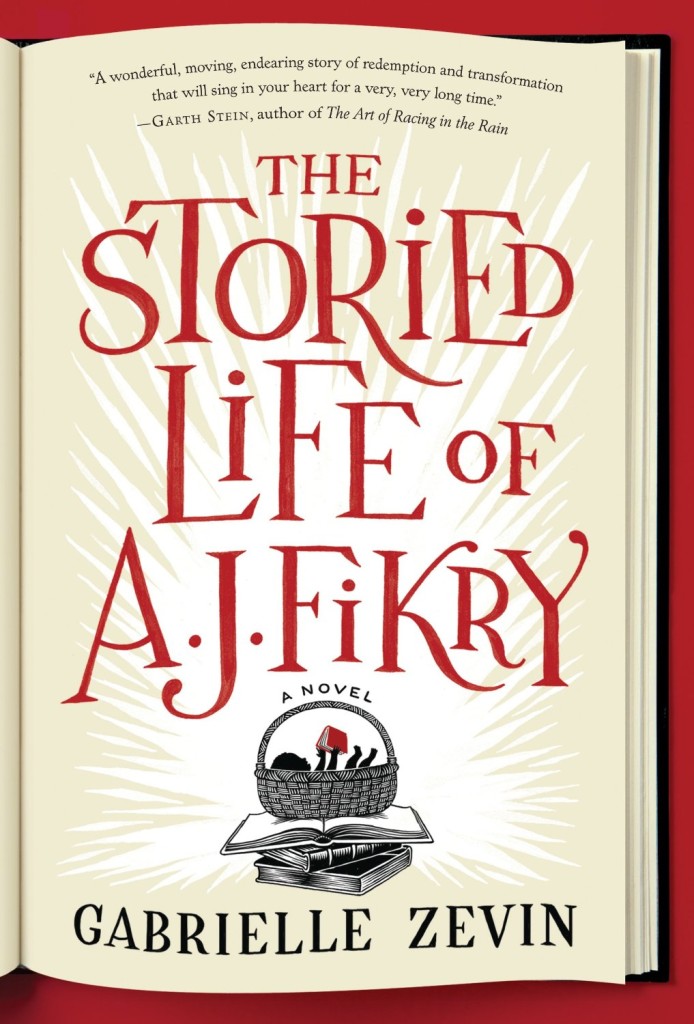 On the faded Island Books sign hanging over the porch of the Victorian cottage is the motto "No Man Is an Island; Every Book Is a World." A. J. Fikry, the irascible owner, is about to discover just what that truly means.
A. J. Fikry's life is not at all what he expected it to be. His wife has died, his bookstore is experiencing the worst sales in its history, and now his prized possession, a rare collection of Poe poems, has been stolen. Slowly but surely, he is isolating himself from all the people of Alice Island-from Lambiase, the well-intentioned police officer who's always felt kindly toward Fikry; from Ismay, his sister-in-law who is hell-bent on saving him from his dreary self; from Amelia, the lovely and idealistic (if eccentric) Knightley Press sales rep who keeps on taking the ferry over to Alice Island, refusing to be deterred by A.J.'s bad attitude. Even the books in his store have stopped holding pleasure for him. These days, A.J. can only see them as a sign of a world that is changing too rapidly.
And then a mysterious package appears at the bookstore. It's a small package, but large in weight. It's that unexpected arrival that gives A. J. Fikry the opportunity to make his life over, the ability to see everything anew. It doesn't take long for the locals to notice the change overcoming A.J.; or for that determined sales rep, Amelia, to see her curmudgeonly client in a new light; or for the wisdom of all those books to become again the lifeblood of A.J.'s world; or for everything to twist again into a version of his life that he didn't see coming. As surprising as it is moving, The Storied Life of A. J. Fikry is an unforgettable tale of transformation and second chances, an irresistible affirmation of why we read, and why we love.
********************************
The greatest gifts often arrive before we realize we need them. I'd never heard of the The Storied Life of A.J. Fikry or Gabrielle Zeven until I opened the padded envelope left on my doorstep. The book sat on my towering "To Be Read" pile for a few weeks (a short span in my world) until I sought out a paperback for a beach day.
I read half the book in one sitting, ignoring the sunshine and surf. Instead I imagined I was tucked in a cozy bookstore on a chilly New England island. I couldn't put the book down.
It's a simple story that carries the reader along for a quiet yet delightful journey—and I don't mean "simple" in any disparaging way whatsoever. The prose is clean, the pacing easy, the characters engaging. Though Fikry starts off surely, depressed, and far from charming, his situation rapidly changes and we witness his total transformation.  Lambiase could be a stereotypical village detective, but his growing passion for new books makes the tough cop downright loveable.  Most bibliophiles will probably see pieces of themselves in the quirky Amelia, and everyone will be enchanted by the delightful Maya.
We are not quite novels.
We are not quite short stories.
In the end, we are collected works.
The novel is short: at a scant 272 pages, it felt more like a short story (like the many Fikry mentions) or perhaps a novella. It's certainly more a character study than a complex plot-driven novel, but the easy prose makes it far more readable than the average "look at my fanciful use of words" literary novel.
It's also an ode to books and the people who love them, who live through them, and who embrace characters as if they were their own friends and family. Cheesy as this may sound, this book made me want to be not only a better person, but a better library professional. Books can change lives, if you can only match a person with the right one. As I read the last lines of Storied Life of A.J. Fikry, I yearned to waltz through the door of Island Books and spend more time with my new friends.
Stop in your local bookshop and pick up this gem. "There ain't nobody in the world like book people."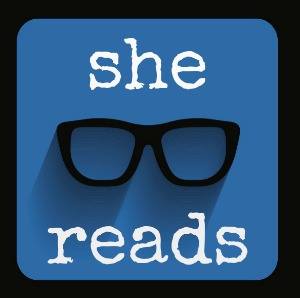 The Storied Life of A.J. Fikry is the She Reads April book club selection. Head over to SheReads.org for a chance to WIN one of FIVE copies of this wonderful book.
The Storied Life of A.J. Fikry
by Gabrielle Zevin
Publisher: Algonquin Books
Publication date: April 2014
Genre: Fiction
If you enjoyed The Rosie Project, The Guernsey Literary and Potato Peel Pie Society or The Unlikely Pilgrimage of Harold Fry, you'll love The Storied Life of A.J. Fikry.
I received this book free from SheReads.org/
Algonquin Books. I was not required to write a positive review. The opinions I have expressed are my own. Links above may be "affiliate links." This means if you click on the link and purchase the item, I will receive an affiliate commission. Regardless, I only recommend products or services I use personally and believe will add value to my readers.I am disclosing this in accordance with the Federal Trade Commission's 16 CFR, Part 255: "Guides Concerning the Use of Endorsements and Testimonials in Advertising."