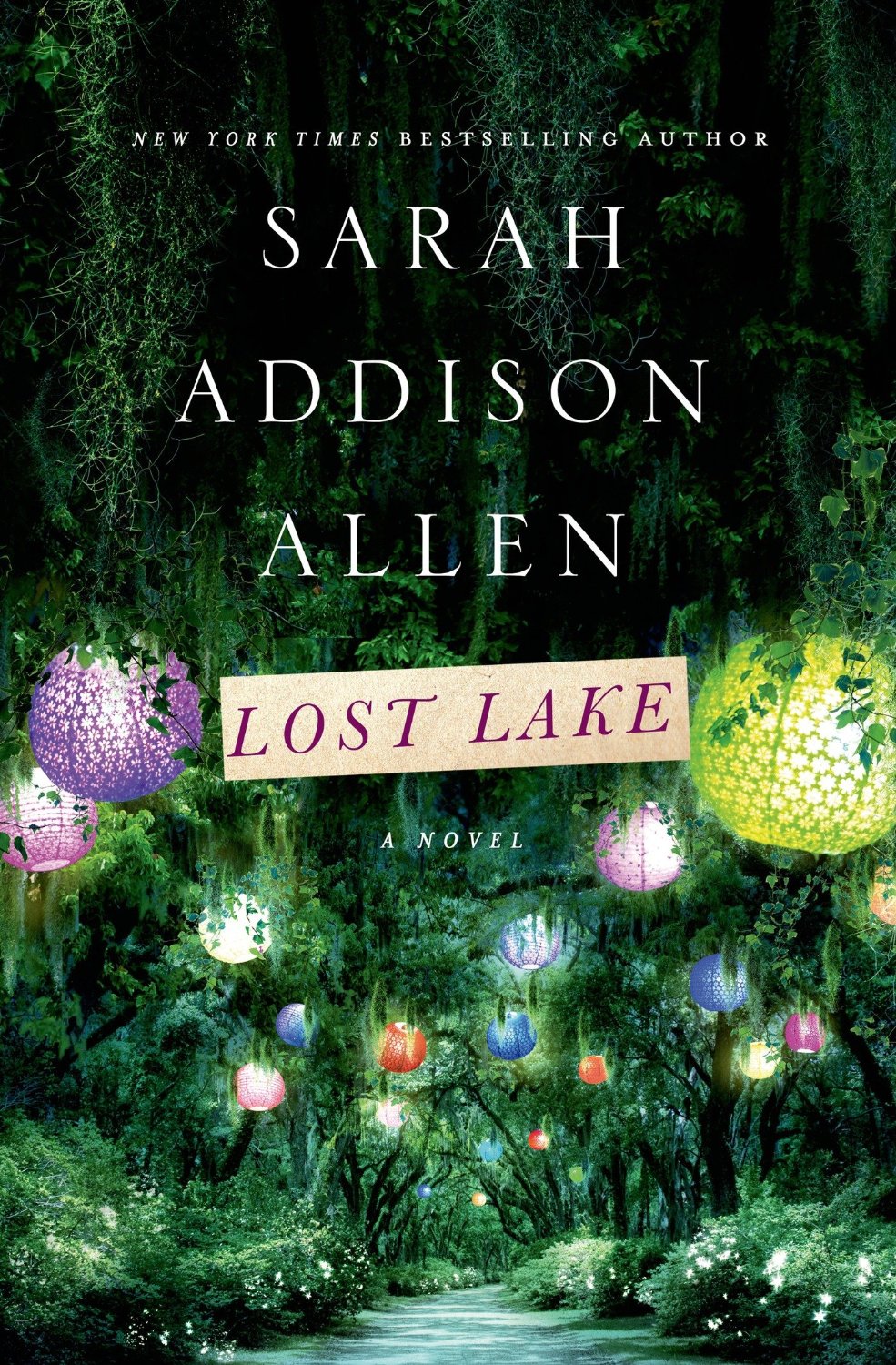 From the author of New York Times bestseller Garden Spells comes a beautiful, haunting story of old loves and new, and the power of the connections that bind us forever…
The first time Eby Pim saw Lost Lake, it was on a picture postcard. Just an old photo and a few words on a small square of heavy stock, but when she saw it, she knew she was seeing her future.
That was half a life ago. Now Lost Lake is about to slip into Eby's past. Her husband George is long passed. Most of her demanding extended family are gone. All that's left is a once-charming collection of lakeside cabins succumbing to the Southern Georgia heat and damp, and an assortment of faithful misfits drawn back to Lost Lake year after year by their own unspoken dreams and desires.
It's a lot, but not enough to keep Eby from relinquishing  Lost Lake to a developer with cash in hand, and calling this her final summer at the lake. Until one last chance at family knocks on her door.
Lost Lake is where Kate Pheris spent her last best summer at the age of twelve,  before she learned of loneliness, and heartbreak, and loss. Now she's all too familiar with those things, but she knows about hope too, thanks to her resilient daughter Devin, and her own willingness to start moving forward. Perhaps at Lost Lake her little girl can cling to her own childhood for just a little longer… and maybe Kate herself can rediscover something that slipped through her fingers so long ago.
One after another, people find their way to Lost Lake, looking for something that they weren't sure they needed in the first place:  love, closure, a second chance, peace, a mystery solved, a heart mended.  Can they find what they need before it's too late?
At once atmospheric and enchanting, Lost Lake shows Sarah Addison Allen at her finest, illuminating the secret longings and the everyday magic that wait to be discovered in the unlikeliest of places.
***************
 I was first introduced to Sarah Addison Allen's work with Garden Spells, and I was immediately enchanted by her charming characters, serene Southern settings, and dashes of magical realism that draw you into to her world.  Each time she released a new novel, I devoured it within a few days, enjoying the stories too much to let one linger on my nightstand.
Lost Lake was no different.
The cover alone is enticing and dreamy, luring readers to visit the quaint Georgia retreat of Lost Lake—you can almost smell the earthy air, feel the moisture clinging to the Spanish moss draped below the canopy of trees.
Kate Pheris needs Lost Lake. She'd been just a shell of herself since her husband died a year ago. As the book begins, she's sold the home she shared with him, packed up his things, and pushed her memories aside—at the urging of her domineering mother-in-law. But instead of moving in with the bossy woman as planned, she and her precocious eighth-year-old daughter make a sudden detour to Lost Lake, the resort Kate's Great-Aunt Eby owned once upon a time—a haven she's not sure still exists.
"You can't change where you come from, but you can change where you go from here. Just like a book. If you don't like the ending, you make up a new one."

When they find what's left of the once quaint resort, the antique-filled cabins are falling into states of neglect and the property is about to be sold to a developer. A few loyal guests return for one last summer, drawn to Lost Lake for their own reasons. These secondary characters are quirky and endearing, from the mute Lisette, a French woman who has been Eby's best friend for decades, to the local handyman who's loved Kate since the summer she spent there years ago. The small town cast's fierce loyalty and open hearts make you want to pack your bags and join them for your own getaway by the lake.
Sarah Addison Allen has a way with words, an ability to mix reality with dreams; she creates a world where a little boy's spirit can inhabit a talking alligator, where love potions work, and where ghosts of lost loves patiently wait in the corner chair. Somehow you believe it can be.
Overall, it's a charming story about second chances, finding your unique place in the word, and the bonds of family and friendship — with a delightful dash of romance and magic. It's a perfect light read for the temperate days of spring ahead, for relaxing with a good book, and for falling into your own daydreams.
Lost Lake is the She Reads March book club selection.  The wonderful people at SheReads.org and St. Martin's Press are giving away FIVE copies of Lost Lake—CLICK HERE for details!
Lost Lake

by Sarah Addison Allen
St. Martin's Press (January 21, 2014)
303 pages
If you enjoyed Lost Lake (or just want to get a taste of Sarah Addison Allen's world), download Waking Kate
, a free e-short story tie-in to Lost Lake,
available on Amazon
or wherever e-books are sold.
I received this book free from Netgalley/SheReads.org/St. Martin's Press. I was not required to write a positive review. The opinions I have expressed are my own. Links above may be "affiliate links." This means if you click on the link and purchase the item, I will receive an affiliate commission. Regardless, I only recommend products or services I use personally and believe will add value to my readers.I am disclosing this in accordance with the Federal Trade Commission's 16 CFR, Part 255: "Guides Concerning the Use of Endorsements and Testimonials in Advertising."