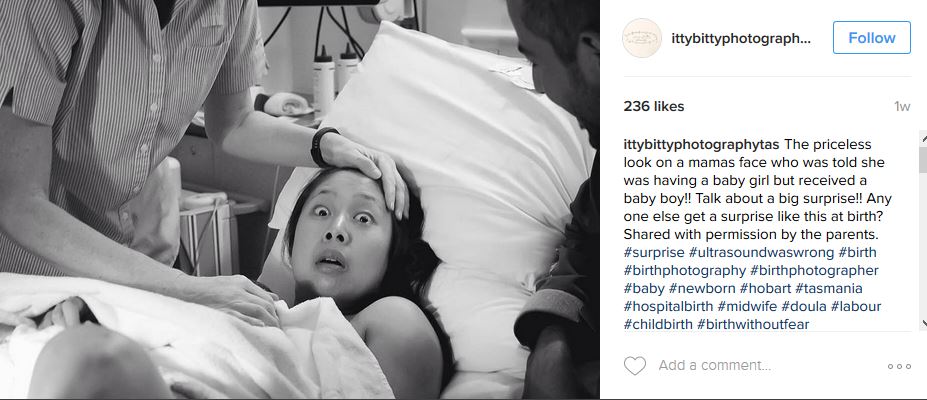 Never trust an ultrasound.
This shocked mama just discovered that the baby everyone had said was a girl was, in fact, a boy. Surprise!
Australian mum Koto Nakamura had been told she was expecting a girl. According to Today Parents, they'll have bundles of pink gifts and supplies to return since their little guy proved to be sneaky during the ultrasounds.
Nakamura's priceless reaction to the news was even captured on camera by her birth photographer Jessica Jackson.
I'm pretty sure I made the same expression after my ultrasound.Then I went to the parking lot and sobbed. I, however, had several months to adapt to the concept of raising a boy, not seconds.
Don't worry, according to Today Parents, all is well, and the couple is delighted with their new baby boy.
#bestbirthpicever