I haven't posted in a while. Life has been busy. A month passed when I read ONE book. (Yes, you read that correctly.) So in the spirit of sharing a few good reads, I'm going to play catch-up an mention a few romances I've enjoyed over the last few months. All listed are reccomended. Give one a try!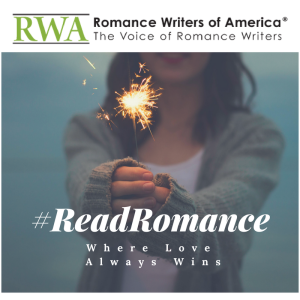 Destiny's Captive 
by Beverly Jenkins
Historical – Highly Reccomend
In national bestselling author Beverly Jenkins' Destiny series, the Yates men play hard and live hard. And when they find that special woman, they fall hard . . .
Noah Yates fully believes in the joys of a happy family and a good wife. But that's not the life for him. No, he would much rather sail the wild seas in search of adventure, not tied down. But then the unthinkable happens . . . he finds himself literally tied down. To a bed. By a woman.
And Pilar isn't just an ordinary woman. She's descended from pirates. And after giving him one of the worst nights of his life, she steals his ship! Now Noah is on the hunt, and he'll stop at nothing to find this extraordinary woman . . . and make her his.
The Marriage Bargain
by Jennifer Probst
Contemporary/Humorous
A marriage in name only…
To save her family home, impulsive bookstore owner, Alexa Maria McKenzie, casts a love spell. But she never planned on conjuring up her best friend's older brother—the powerful man who once shattered her heart. Billionaire Nicholas Ryan doesn't believe in marriage, but in order to inherit his uncle's corporation, he needs a wife and needs one fast. When he discovers his sister's childhood friend is in dire financial straits, he's offers Alexa a bold proposition.
A marriage in name only with certain rules: Avoid entanglement. Keep things all business. Do not fall in love. The arrangement is only for a year so the rules shouldn't be that hard to follow, right? Except fate has a way of upsetting the best-laid plans….
Miracle on 5th Avenue
by Sarah Morgan
Contemporary/Humorous
It will take a Christmas miracle for two very different souls to find each other in this perfectly festive fairy tale of New York!
Hopeless romantic Eva Jordan loves everything about Christmas. She might be spending the holidays alone this year, but when she's given an opportunity to house-sit a spectacular penthouse on Fifth Avenue, she leaps at the chance. What better place to celebrate than in snow-kissed Manhattan? What she didn't expect was to find the penthouse still occupied by its gorgeous—and mysterious—owner.
Bestselling crime writer Lucas Blade is having the nightmare before Christmas. With a deadline and the anniversary of his wife's death looming, he's isolated himself in his penthouse with only his grief for company. He wants no interruptions, no decorations and he certainly doesn't appreciate being distracted by his beautiful, bubbly new housekeeper. But when the blizzard of the century leaves Eva snowbound in his apartment, Lucas starts to open up to the magic she brings…This Christmas, is Lucas finally ready to trust that happily-ever-afters do exist?
Everywhere and Every Way (The Billionaire Builders Book 1)
by Jennifer Probst
Contemporary/Humorous
Hot on the heels of her beloved Marriage to a Billionaire novels, New York Times bestselling author Jennifer Probst nails it with the first in an all-new sexy romance series featuring red-hot contractor siblings who give the Property Brothers a run for their money!
Ever the responsible eldest brother, Caleb Pierce started working for his father's luxury contracting business at a young age, dreaming of one day sitting in the boss's chair. But his father's will throws a wrench in his plans by stipulating that Caleb share control of the family business with his two estranged brothers.
Things only get more complicated when demanding high-end home designer Morgan hires Caleb to build her a customized dream house that matches her specifications to a T—or she'll use her powerful connections to poison the Pierce brothers' reputation. Not one to ignore a challenge, Caleb vows to get the job done—if only he can stop getting distracted by his new client's perfect…amenities.
But there's more to icy Morgan than meets the eye. And Caleb's not the only one who knows how to use a stud-finder. In fact, Morgan is pretty sure she's found hers—and he looks quite enticing in a hard hat. As sparks fly between Morgan and Caleb despite his best intentions not to mix business and pleasure, will she finally warm up and help him lay the foundation for everlasting love?
Ready to Fall
by Daisy Prescott
Contemporary/Humorous
Tall, dark, and handsome is an understatement when it comes to John Day. With rugged good looks, his ever present plaid shirt, and a dog named Babe, John is a modern alpha male lumberjack.
After his favorite neighbor rents out her beach cabin for the winter, John finds himself playing fireman and tour guide to Diane Watson, a beautiful brunette with her own messy past and recent battle scars.
Will he be ready to fall in love? Or will he go back to his old, flirty ways?
Hold onto your heart as John Day tells his story in this male POV contemporary adult romance/romantic comedy.
Ready to Fall is the first novel in the Wingmen series, a spin-off from Modern Love Stories. Each book is a standalone with no cliffhanger.
One Good Thing (Ten Beach Road Novel) 
by Wendy Wax
Contemporary/Humorous/Women's Fiction
Embroiled in a battle to regain control of their renovation-turned-reality TV show, Do Over, Maddie, Avery, Nikki, and Kyra find themselves holding tight to the frayed ends of their friendship and relationships.
Maddie must face the realities of dating a rock star once again topping the charts and dealing with her hapless ex-husband, while Avery is caught up in family drama even as she attempts to transform a tiny cottage into a home for the newly impoverished heiress who helped bankroll their last renovation. Put on bedrest, a hugely pregnant Nikki can't quite believe love can last, or trust in her own maternal instinct. And Kyra, who has secretly put Bella Flora at risk in an attempt to salvage Do Over, must decide whether to accept a desperately needed bail out from her son's famous father that comes with far too many strings attached…
But friendship is made for times like these, to keep each other—and their dreams—from crumbling.