I'm ecstatic to wish my critique partner extraordinaire a HAPPY PUB DAY!!!!!
I can't even tell you how excited I am. When my copy of Jill Hannah Anderson's THE TO-HELL-AND-BACK CLUB arrived the other day I actually squeed (and I am not a squee girl), did a little dance, and then saluted this beautiful book baby with a celebratory glass of wine.
I've been reading Jill's THE TO-HELL-AND-BACK CLUB for about three-and-a-half years now. Yes, it takes that long (and often longer) to edit a book, re-edit dozens of times, and find a publisher. At least. And even then you have to be a magical mix of lucky and good. This book is good. I've had the pleasure of watching this novel grow from it's early drafts to the shiny work of PUBLISHED women's fiction it is TODAY. And I'm overjoyed to help share it with the world.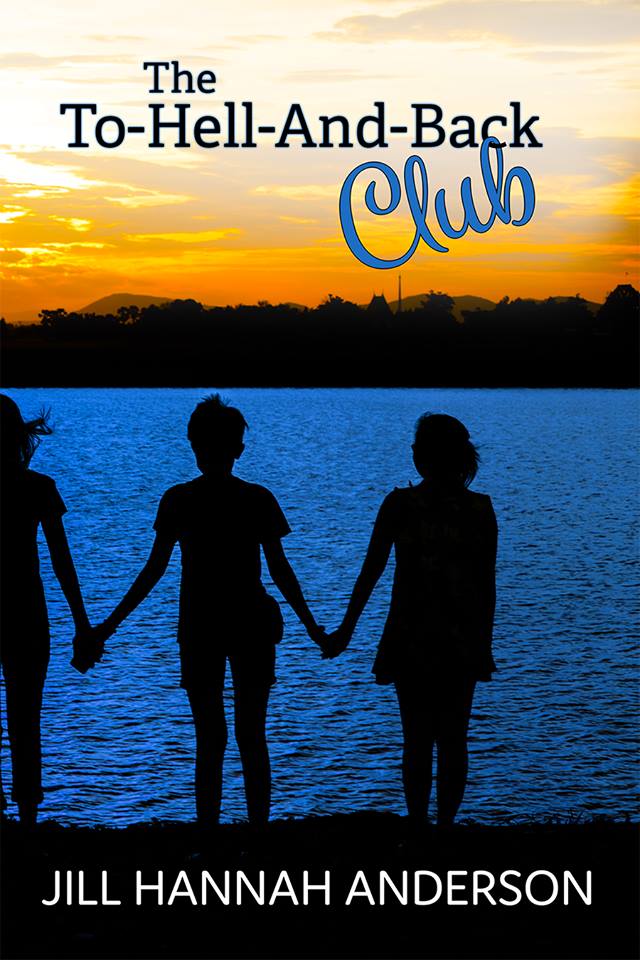 Back cover:

In this inspiring debut from Jill Hannah Anderson~ Peyton Brooks, a newly-empty nester with a comatose marriage, loses her three best friends in a car crash, and reaches out to women in the To-Hell-And-Back Club, hoping they'll help resuscitate her life.

Through the "Hell Club", Peyton learns that it's never too late to begin again. These been-there-felt-that women use their sense of humor, strength, and support to help pull her off the couch and back to living her life.

She puts an end to her troubled marriage and rebuilds the life she'd put aside two decades ago. But when Peyton digs up time capsules she and her friends buried years ago and uncovers secrets about those she loved, she struggles to keep her own life-changing secret buried.

The "Hell Club" women help remind Peyton of the strength within her. She finds a renewed hope in life and love when she faces the mistakes and guilt that have troubled her for years. When Peyton's secret is discovered, she's going to need the "Hell Club" women more than ever.

The To-Hell-And-Back Club is an inspiring book that reminds us that it's never too late to start over, and that living a life of regrets is no life at all.
The To-Hell-And-Back Club is a heartwarming story about forging a new path in life when you hit a dead end. Just as empty-nester Peyton Brooks musters the strength to leave her floundering marriage she loses her dearest friends in a car accident. A car she was supposed to be in. Weighed down by grief, guilt, and loneliness, she realizes she must find a way to keep going. She finds the women of the To-Hell-And-Back Club. As the name suggests, each woman there has her own heartbreaking tale. But this club is anything but a downer. Together the women lend not only shoulders to cry on and ears to listen, but strength to build up their backbones and open their hearts.
With the help of these women from all walks of life, Peyton deals with secrets her family and dearest friends have kept from her and the truth she's withheld from everyone, including herself. She may even discover what she's been missing in life: camaraderie, laughter, and a second chance at love. This story made me wish for my own To-Hell-And-Back Club, a group of brave women who've learned that friendship, forgiveness, and heaps of humor are the keys to moving forward in life.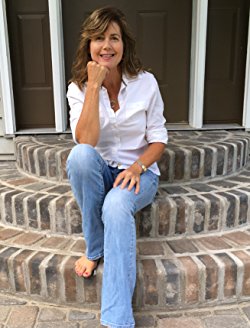 Voted "Most Imaginative" in high school, Jill assumed everyone else looked at life with "what-if" questions too. She lives on a lake in Minnesota with her husband in their rarely-empty nest, where they enjoy their six adult children and ever-increasing number of grandchildren when they come to visit.
Jill has worked at a communications company for two decades and also writes part-time for a Minnesota women's magazine. Her first women's fiction novel, THE TO-HELL-AND-BACK CLUB, was released in May 2017. She is a member of Women's Fiction Writers Association (WFWA), and is currently at work on her second women's fiction novel, CRAZY LITTLE TOWN CALLED LOVE, featuring a character from her first novel. When she isn't working, writing, or reading, you'll find her running, curling, biking, and enjoying the great outdoors.
Connect with Jill!