As a teenager, Toni Murphy had a life full of typical adolescent
complications: a boyfriend she adored, a younger sister she couldn't relate to, a strained relationship with her parents, and classmates who seemed hell-bent on making her life miserable. Things weren't easy, but Toni could never have predicted how horrific they would become until her younger sister was brutally murdered one summer night.
Toni and her boyfriend, Ryan, were convicted of the murder and sent to prison.
Now thirty-four, Toni is out on parole and back in her hometown, struggling to adjust to a new life on the outside. Prison changed her, hardened her, and she's doing everything in her power to avoid violating her parole and going back. This means having absolutely no contact with Ryan, avoiding fellow parolees looking to pick fights, and steering clear of trouble in all its forms. But nothing is making that easy—not Ryan, who is convinced he can figure out the truth; not her mother, who doubts Toni's innocence; and certainly not the group of women who made Toni's life hell in high school and may have darker secrets than anyone realizes. No matter how hard she tries, ignoring her old life to start a new one is impossible. Before Toni can truly move on, she must risk everything to find out what really happened that night.
But the truth might be the most terrifying thing of all.
(from Goodreads)
The Author: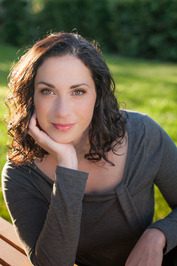 Chevy Stevens is the New York Times Bestselling author of STILL MISSING, NEVER KNOWING, and ALWAYS WATCHING. Chevy grew up on a ranch on Vancouver Island and still lives on the island with her husband and daughter. When she's not working on her next book, she's camping and canoeing with her family in the local mountains. Her debut novel, STILL MISSING, won the International Thriller Writers Award for Best First Novel. (via Goodreads)
Find Chevy at: Her Website * Twitter * Facebook * Goodreads
The First Lines:
I followed the escorting officer over to Admissions and Discharge, carrying my belongings in a cardboard box—a couple pairs of jeans, some worn-out T-shirts, the few things I'd gathered over the years, some treasured books, my CD player.
The Good Stuff:
THAT NIGHT felt like Orange is the New Black (without the constant girl-on-girl action) meets Mean Girls (less the biting humor and nice clothes) with a touch of Twilight (plain girl obsessed with bad boy no one understands in small Pacific coast town) thrown in for good measure.
The story focuses around that night—the night Toni's younger sister Nicole is murdered, the night Toni's life speeds from a lazy downward spiral to being sucked down into a whirlpool (cue Urslua's evil cackle) she's powerless to escape.
The story is told from Toni's perspective, flashing between the year before the murder, her years in prison, and her eventual release after serving her sentence. Though Toni's age ranges between seventeen and thirty-four, the whole story seemed very YA to me in tone, with no distinction between the teen and the ex-con's voices. *However, I mentioned this to a friend who happens to be a prison psychologist, and he said this would be correct—prisoners often freeze developmentally at their age of incarceration.* Young Toni skips school, smokes pot, and sneaks out regularly to have sex with her boyfriend, Ryan. They're really in love. She's also bullied by her ex-friend Shauna and her clique, who fall upon Toni like a pack of rabid dogs. Toni acts like prey. Fights ensue (actual fistfights—these girls are scrappers). But Toni's lied so much about her other destructive behaviors that no one (including her frustrating mother) believes the bullies are anything but sweet girls. Toni's lofty goal in life is to survive until graduation so she can move in with Ryan and get a job as a waitress.
But then her sister is murdered out by the lake where all the kids are partying, and Toni and Ryan find the body. They're arrested. Shauna and her crew lie, saying the sisters fought that night, and for some reason Toni's mother believes her. As does the judge, who convicts them despite an unbelievable lack of evidence, and the star-crossed lovers are shipped off to the pen. In prison, Toni is bullied even more, though she does learn to fight back. More violence. No sex. The bullying-violence cycle repeats itself in the halfway house she's sent to. Once she makes it to the outside, Toni chooses to move back to the same small town where everyone believes she murdered her own sister, her father has given up on her, and her horrible mother totally hates her guts. Oh, and Shauna and her girls still live there, too, and they insist on getting back in Toni's way.
We know from the beginning of the novel that Toni didn't commit the crime. We have strong suspicions who did. I kept waiting for some crazy plot twist a-la-Gone-Girl, an untrustworthy narrator or something, but no great surprises were revealed.
The Recommendation:
Chicks in prison stories seem to be hot now, so if your into OITNB, you might give this a whirl. If you totally dig the teen angst, the love of a bad boy, the family who just doesn't understand, and the whole YA style, you'll probably love this. If you're not a huge thriller reader, the wondering if Toni will find out who really did it will be enough to pull you through the novel quickly. I still consider thrillers to have more tense action, twisty plots, and devious villains who constantly raise the stakes (check out this list of top 100 Thrillers via NPR—I highly recommend most of these choices). This was a quick read, more light suspense than thriller for me though.
Chevy Steven's first novel, Still Missing
, has great reviews. I might give that one a try.
The Details: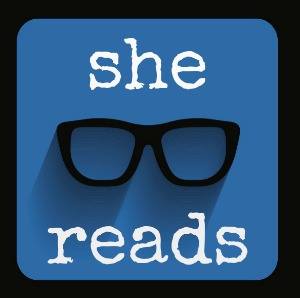 That Night
by Chevy Stevens
Print Length: 381 pages
Release date: June  17, 2014
Publisher: St. Martin's Press
THAT NIGHT is the She Reads Book Club July pick. Head over to SHEREADS.org to read more about Chevy Stevens, discover fabulous new reads, and enter for a chance to WIN one of five copies of THAT NIGHT.