The Force runs strong in this family.
The father's devotion was passed down to his son. Much like his father, he is.
Star Wars is holy in our home.
Whether it is vintage toys and classic movies or Legos and The Clone Wars, we seem to live, eat (yes, we even have table ware) and breath the ways of the Force.
It was a given that my young one would choose to be something Star Wars for Halloween.  The ready made costumes were cheesy and too expensive.  Being the inexperienced seamstress and incompetent crafter that I am, I decided I would try to make a Jedi costume in no time at all and for a fraction of the price.  
Do not underestimate the powers of a woman on a budget.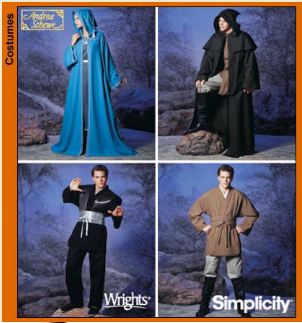 $15? No thanks.
I asked my M-I-L, an accomplished seamstress, for help and advice
(since I am afraid of my sewing machine's vast powers).
She said we had to BUY a pattern. You cannot sew anything without a proper pattern.
That is not how I roll.
Patience. Use the Force. Think.
I harnessed the power of the internet to guide me on my quest. I googled the instructions.
There is no try. Only do or do not. 
Eventually, I used two yards of cheap fabric, some photos from one of our many Star Wars books, and this easy to follow How to Make a Jedi Robe tutorial to whip up a Jedi costume for my young Padawan Apprentice.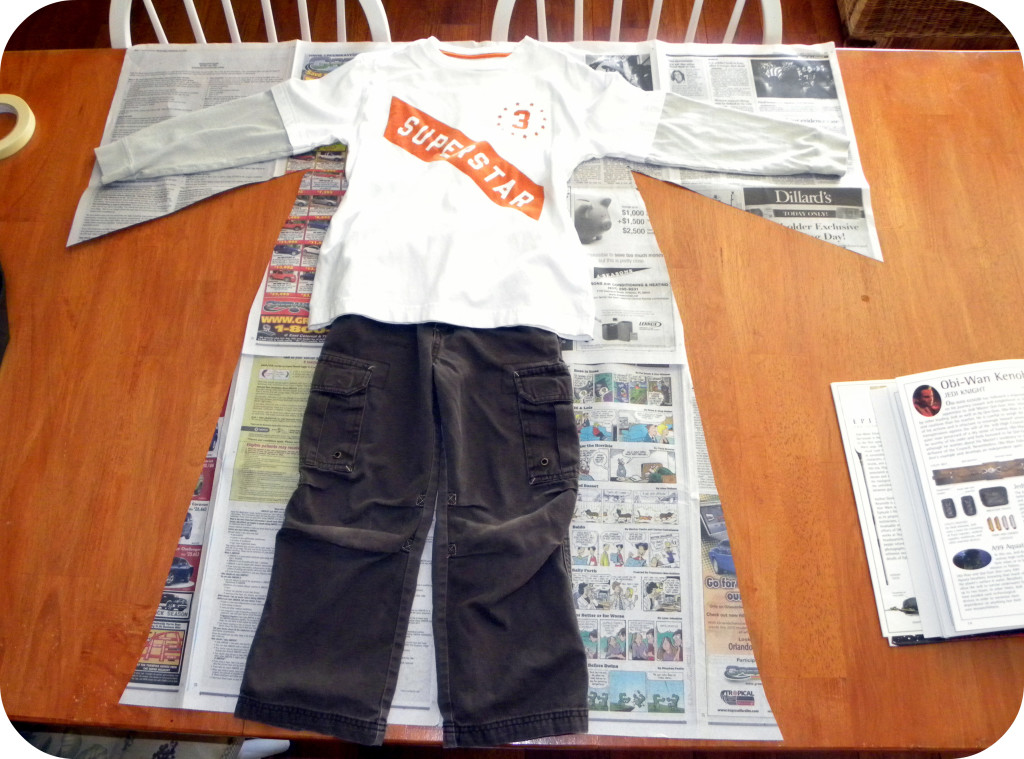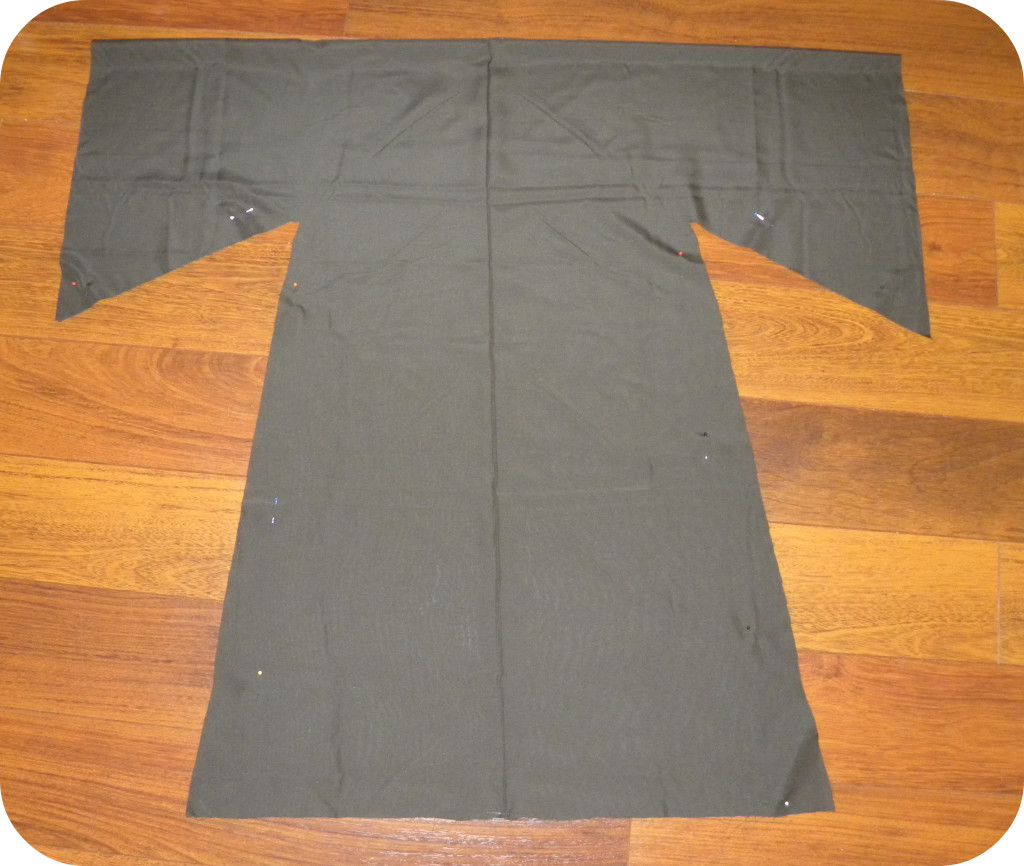 Okay, perhaps "whip up" may be a bit of an exaggeration.
It took me about two days of fighting with my cursed machine to figure this out,
but in the end, it wasn't rocket science or like trying to fix a hyperdrive.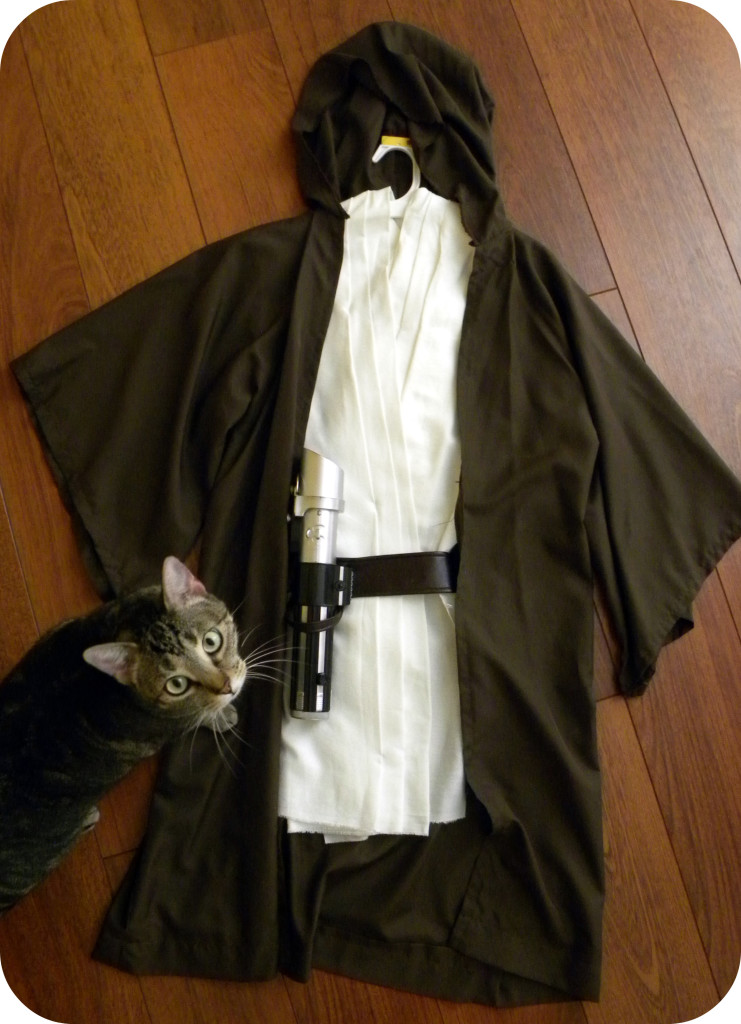 Even our animals feel the way of the Force, they do.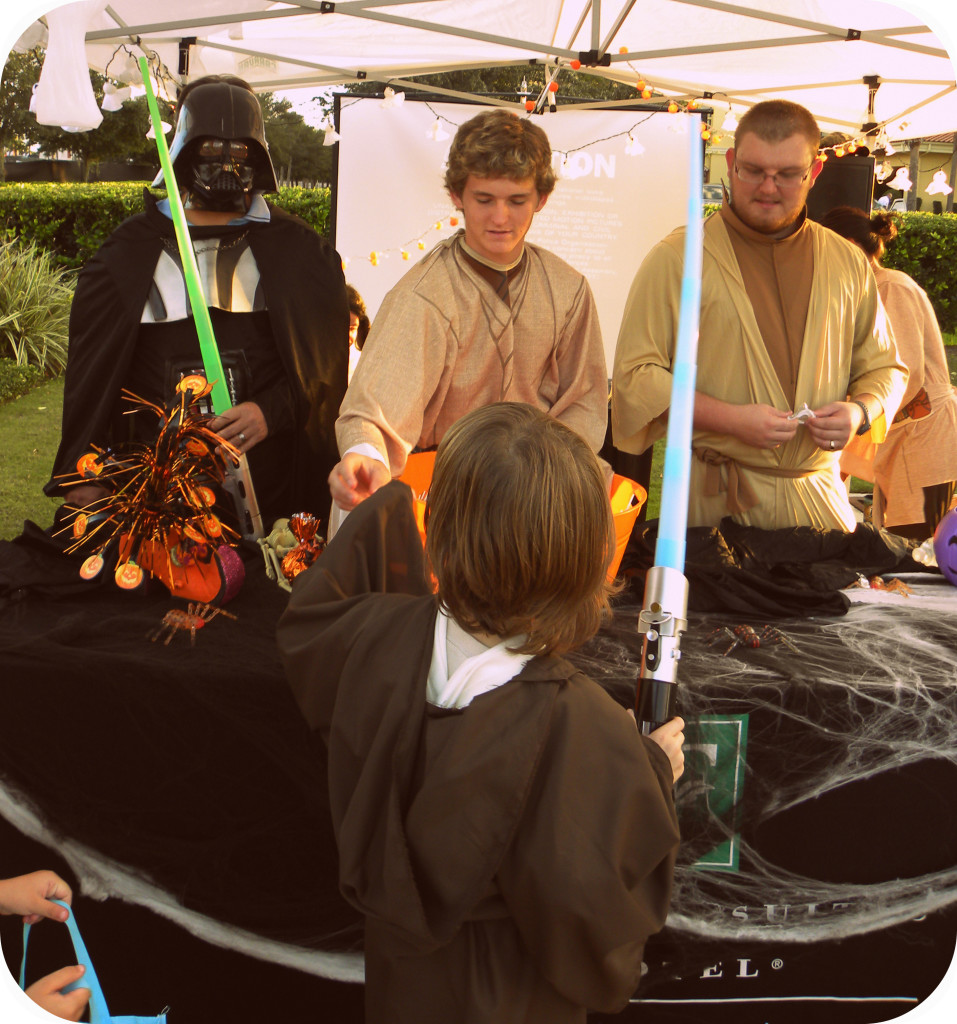 My chosen one, his powerful light saber drawn, as he confronts the dark side.
(Who knew Darth Vader liked candy?)
A happy one, is he…
 This project was pretty easy. If you want to buy a Star Wars costume for your little fan,
check these out!