The holiday meal: family, friends, good times and high drama all often playing out around the dressed up dining room table. Don't you ever just wish you could set out a meal to wow them all — you could Cook Like a Rock Star, and leave them speechless, stuffed, and fully sated?
Over at the Bookshelf Bombshells I reviewed Food Network star Anne Burrells's new book Cook Like a Rock Star. Head on over to check out the full review.
Although there were many recipes from the cookbook I was nearly dying to attempt, truffles and lobster were simply not in my budget for the week. But prosciutto I always have on hand. I paired this savory side with some juicy steaks, but it would be a perfect accompaniment for any holiday roast or turkey.  This dish would certainly impress your In-Laws and put your fussy Aunt Eunice's plain old mashed potatoes to shame. Wouldn't that be fun?
Potato, Prosciutto & Fontina Cakes
Serves: 4
Time: About 2 hours
Mise en Place
2 pounds Yukon gold potatoes, peeled and cut into quarters
Kosher salt
¼ cup heavy cream
¾ cup freshly grated Fontina cheese
½ cup prosciutto, cut into 1/4-inch dice
2 large eggs
Extra virgin olive oil
ANNE ALERT!
These lovely cakes need to chill for at least an hour before cooking so if you want to really streamline the operation, make the cakes ahead (even the day before) and stick them in the fridge until you are ready to eat.
Put the potatoes in a large saucepan and cover with water, season the water generously with salt.
Bring the water to a boil (BTB) and reduce to a simmer (RTS). Cook the potatoes for 25 to 30 minutes, or until fork-tender. Drain the potatoes well.
In a small saucepan, heat the cream.
While the potatoes are still hot, mash with a potato masher, leaving them a little lumpy: stir in the hot cream.
Mix in the Fontina, prosciutto, and eggs and stir well to combine. Taste and add salt if you need — you probably will.
Form the potato mixture into cakes about 2 ½ inches wide and ¾ to 1 inch thick. Put them on a baking sheet and refrigerate for at least 1 hour.
Preheat the oven to 375 degrees F.
Coat a large nonstick saute pan with olive oil and bring to high heat. Working in batches, brown the cakes on both sides, about 2 minutes per side. Place the browned cakes on a baking sheet and transfer them to the oven for 10 to 12 minutes, or until heated through.

–Recipe From Cook Like a Rock Star by Anne Burrell                                                           —Photos by Vinobaby
These were trickier than the recipe made them out to be; the stickiness of the freshly mashed potatoes made them hard to work with, even with the recommended refrigeration. The ingredients made a whopping 16 cakes, and could easily have been ample side dish for eight, instead of the suggested four. But they were quite tasty, and these luscious potato cakes sopped up steak juice perfectly.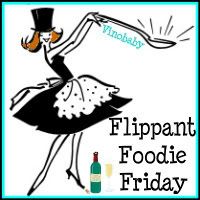 "/>