Yes. I am one of those people who just can't get enough pumpkin. While I don't drive to Starbucks to sate my craving, I do savor the dollop of pumpkin spice creamer I pour into my home-brewed coffee each fall morning. (Sorry, I can't fathom driving and waiting in a line before I've had a cup of coffee.)
In my semi-homemade world, I go big on pumpkin in October and November. Besides store bought pumpkin coffee creamers, bagels, and cream cheese, I make pumpkin muffins, breads, pies, and CAKES.
Craving something chock full of fall flavors? Try this super easy pumpkin spice cake. It's so simple your kids could make it. Seriously. (And you're kind of sneaking in a helping of fruits/veggies!)
Pumpkin cakes come out moist and slightly dense, so I prefer to bake them in a 9 x 13 pan. And this frosting—yum. It's much better if you use real maple syrup (Aunt Jemima won't cut it here).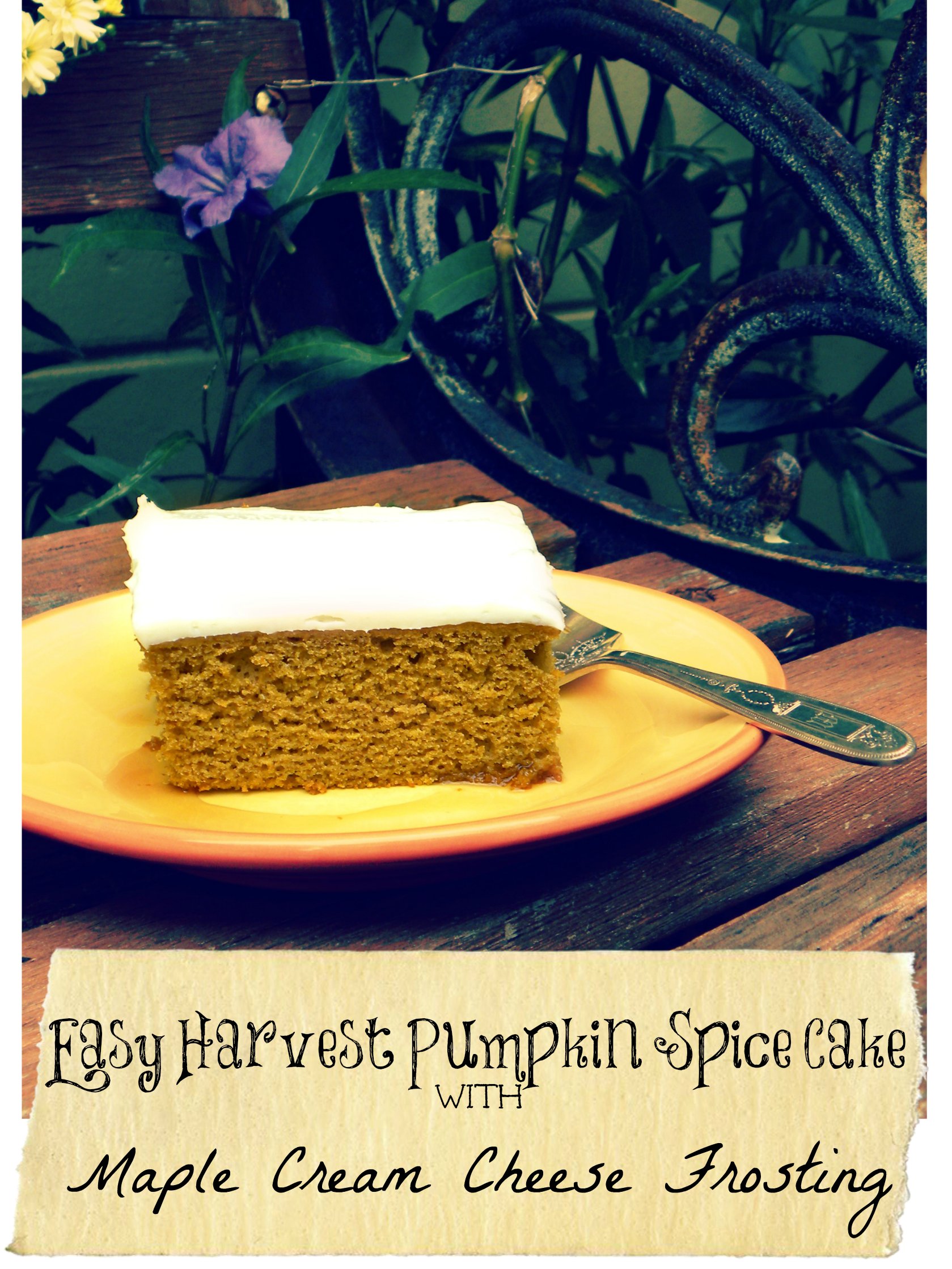 Easy Pumpkin Spice Cake
1 (18.25 oz) box spice cake mix
1 (1 lb) can pumpkin
3 eggs
3 tablespoons Grand Marnier (or orange juice)
3 tablespoons water
Preheat oven at 350 degrees. In a large bowl, combine all ingredients. Beat at low speed with an electric mixer for 30 seconds (or until just blended), then on high for 2 minutes.
Pour batter into greased (bottom only) 9 x 13 pan. Bake 30-35 minutes (check bake time on cake mix box).
Cool. Frost with Maple Cream Cheese Frosting.
Maple Cream Cheese Frosting
1/4 cup butter
1 (8 oz) package neufchatel or cream cheese
1/4 cup pure maple syrup
4 cups powdered sugar
In large bowl, blend butter and cream cheese with a mixer on low speed. Add maple syrup; blend well.
Add powdered sugar slowly. Beat well after each addition so it doesn't fly everywhere.
Ice & enjoy!
That's it! Told you it was easy! Perfect for holiday potlucks and gatherings.
Cheers!
**this recipe is based on one from Quick Fixes with Mixes by Lia Roessner Wilson
Want some more pumpkin recipes? Check out: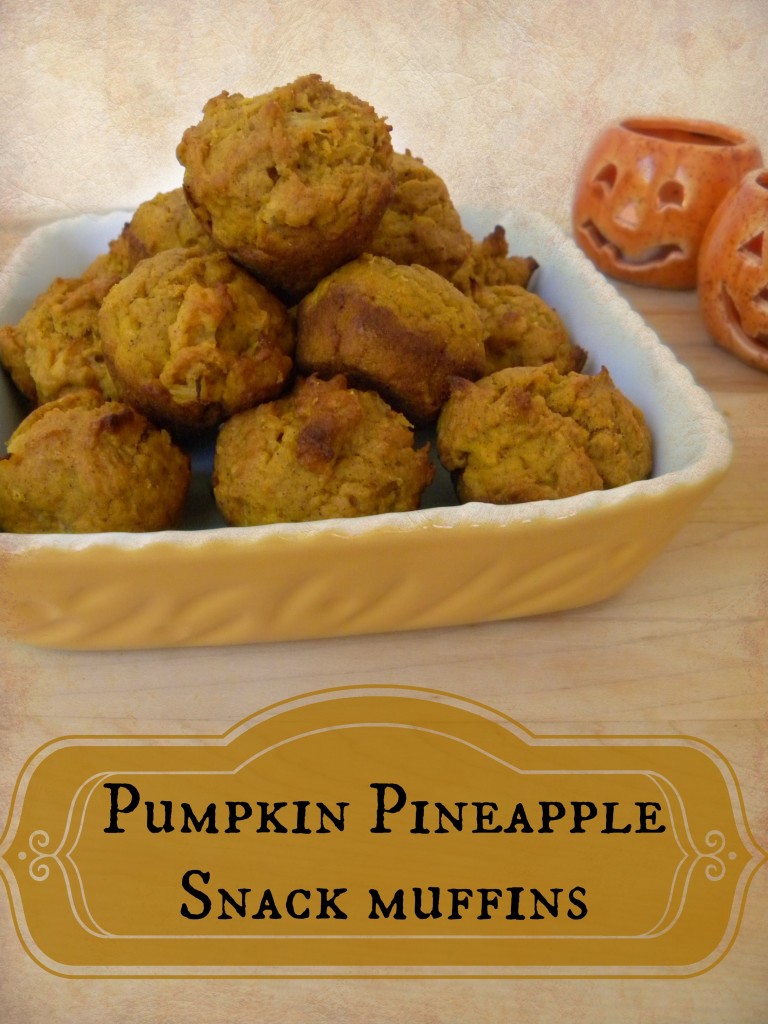 Pumpkin Pineapple Snack Muffins (my kiddo's fav snack!)