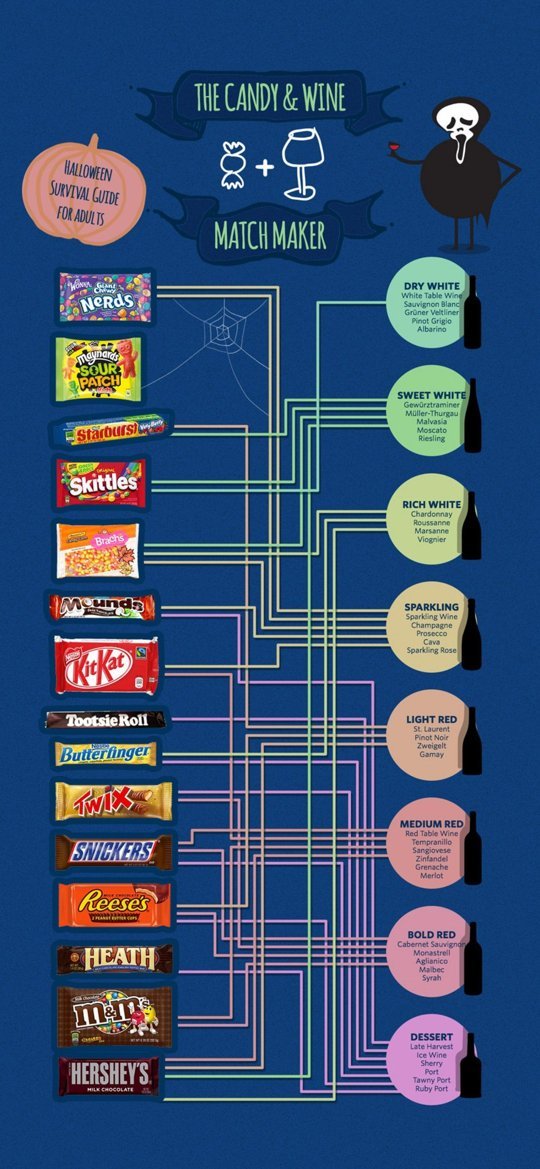 Admit it—we all raid our kids' trick-or-treat bags after they come down from their sugar high and pass out Halloween night. This perfect infographic from Vivino.com makes me want to download their wine pairing app just so I can play with any other candy and wine matches. How else will I discover what pairs well with a Peppermint Pattie?
I'm thinking some of the Well Read red wine might pair well with my guilty pleasure of Reese's Peanut Butter Cups. Ooohh, but I can have champagne with Kit Kats or Mounds…
Decisions, decisions…
What wine and candy combo tickles your taste buds?
#NotSponsored  #JustForFun