Since it's July 1st, and I'm heading off to camp!

Actually, I'm retreating into my home office (a.k.a. writing cave) to bravely attempt to make some damn progress on book #2.   ::GULP::
For those of you who think Camp NanNoWriMo still sounds like a quaint summer camp in the Adirondacks (they all have Native American sounding names, don't they?) here's the official rundown:
"National Novel Writing Month (NaNoWriMo) is a fun, seat-of-your-pants approach to creative writing. Participants work toward the goal of writing a 50,000-word draft during the month of November. Valuing enthusiasm, determination, and a deadline, NaNoWriMo is for anyone who has ever thought fleetingly about writing a novel.

Camp NaNoWriMo is a more open-ended version of our original November event. We have Camp sessions in both April and July, and we welcome word-count goals between 10,000 and 1,000,000. In addition, writers may attempt non-novel projects. Camp is a creative retreat for whatever you're working on!"
So yay! I have my cabin assignment, and I'm "bunking" with ten other enthusiastic writers.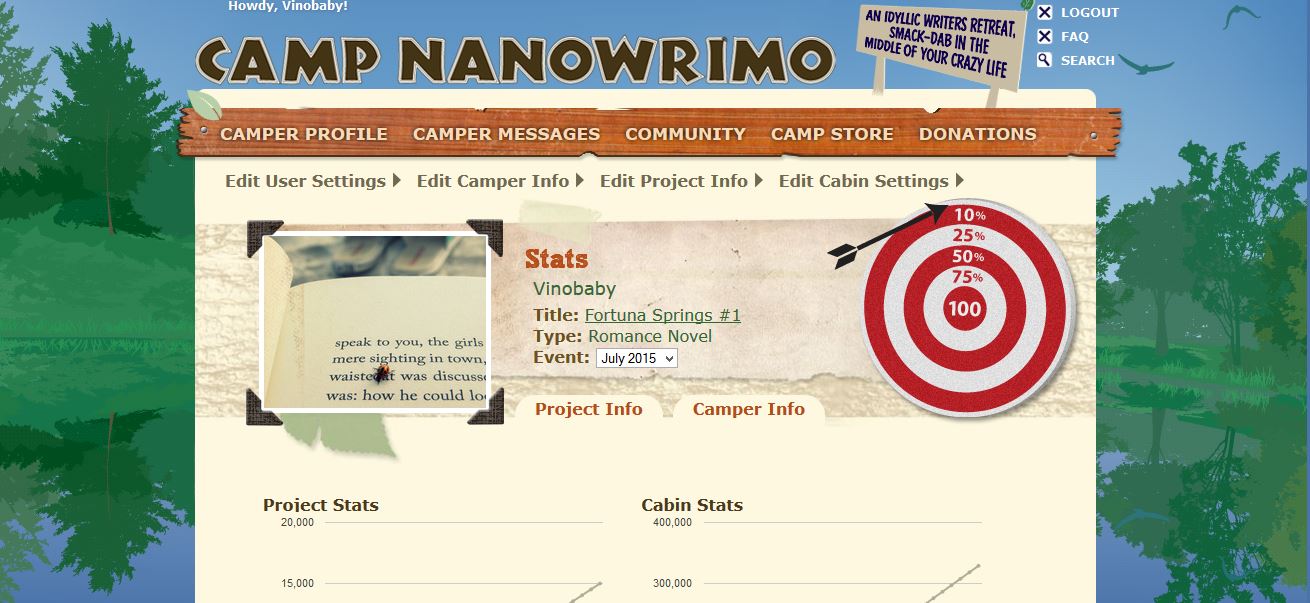 Did I mention I'm terrified? Yeah, I may not have to worry about scorpions in my sleeping bag or being carried off by a swarm of mosquitoes, but I have to write. Real words that flow—576 of them per day to meet my goal. That might not seem like many, but my muse has been quite bitchy lately, and she might also be suffering from a slight case of bi-polar disorder.
And I can't get homesick. I don't have the luxury of hiding away in the woods from real life. So what if summer is the busiest time of year in my real job? Yesterday, I ran a library program for 84 people (including 69 antsy KIDS) all by myself. Can you say managed chaos? It went very well, thank you, but work is keeping me on my toes—quite literally.
And then this month is full of holidays, birthdays, and much-needed family days at the beach or springs. Because, well, I have a real life. And a family I enjoy spending time with (although the kiddo starts middle school in August, so I don't how how much longer he'll tolerate spending time with me).
I know...yadda, yadda, yadda… Time to get over the lame excuses and park my butt in the chair. I must focus like a yoga guru. Or Yoda.
Time to allow myself to write a shitty first draft. No more going back over and over the same chapter because it's just not right. Save the edits for later. Get the story down.
Time to follow the words of Nora Roberts, who just may know what the hell she's talking about: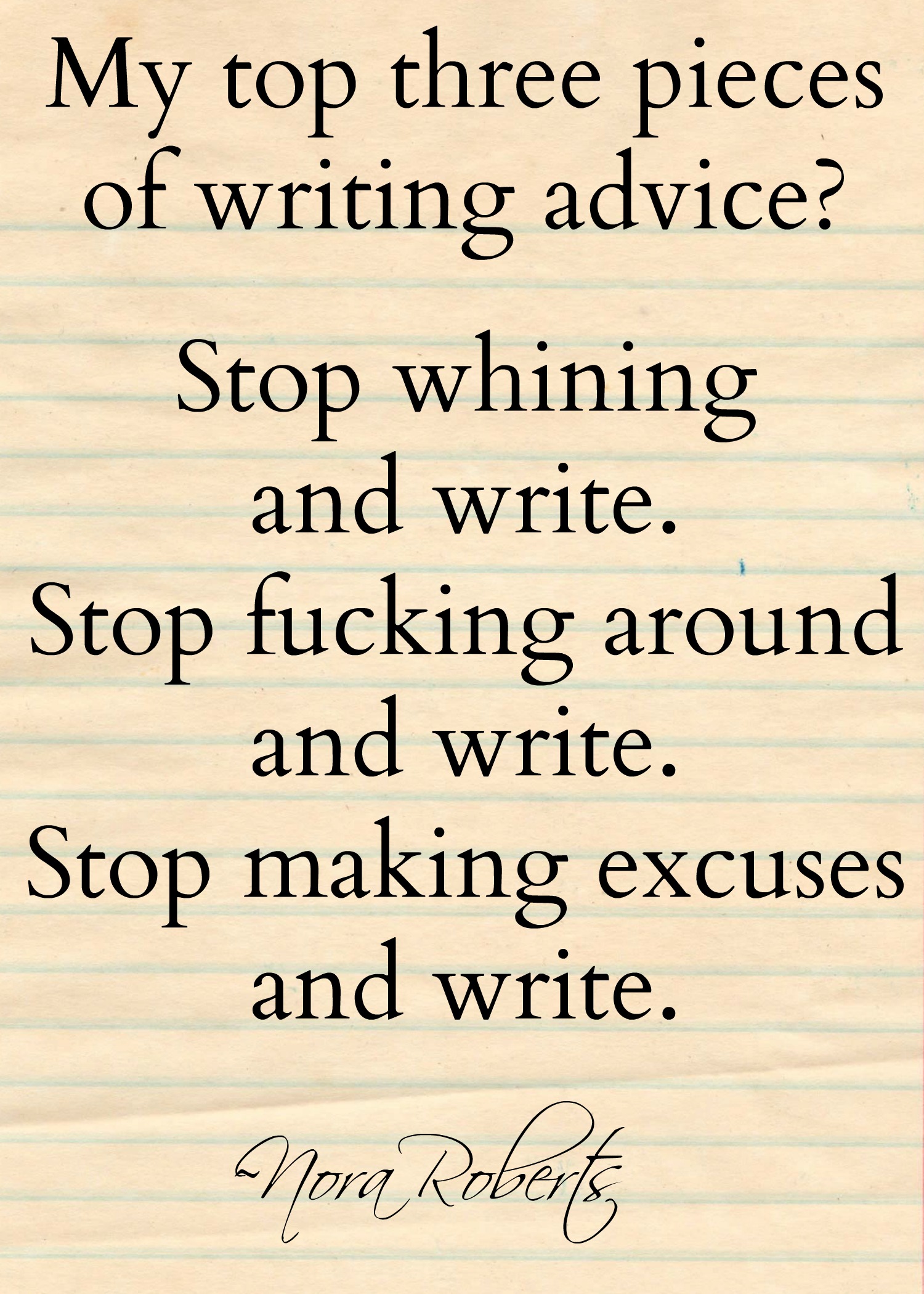 Here we go, campers…now I wonder if I can count this as 455 words towards today's goal?