If you work in library land, this year's SRP theme Every Hero Has a Story has you living and breathing superheroes. (For those not invested in the library world, SRP is the call sign for SUMMER READING PROGRAM: the 2 1/2 month stretch when you're inundated with thousands of  bored kids who will trash your shelves, leave Cheez Doodle presents on the floor, and make you dedicate your life to constant children's programing.) It's something amazing to be a part of…especially when it's almost finished.
SRP also means themed displays, and my coworkers stepped up to the challenge. As we slide into the final stretch of summer, I thought I'd share some super-powered sticky note displays they created. They're bold, attention-grabbing, and pretty darn cool— fun for a library, classroom, or even a superhero themed party.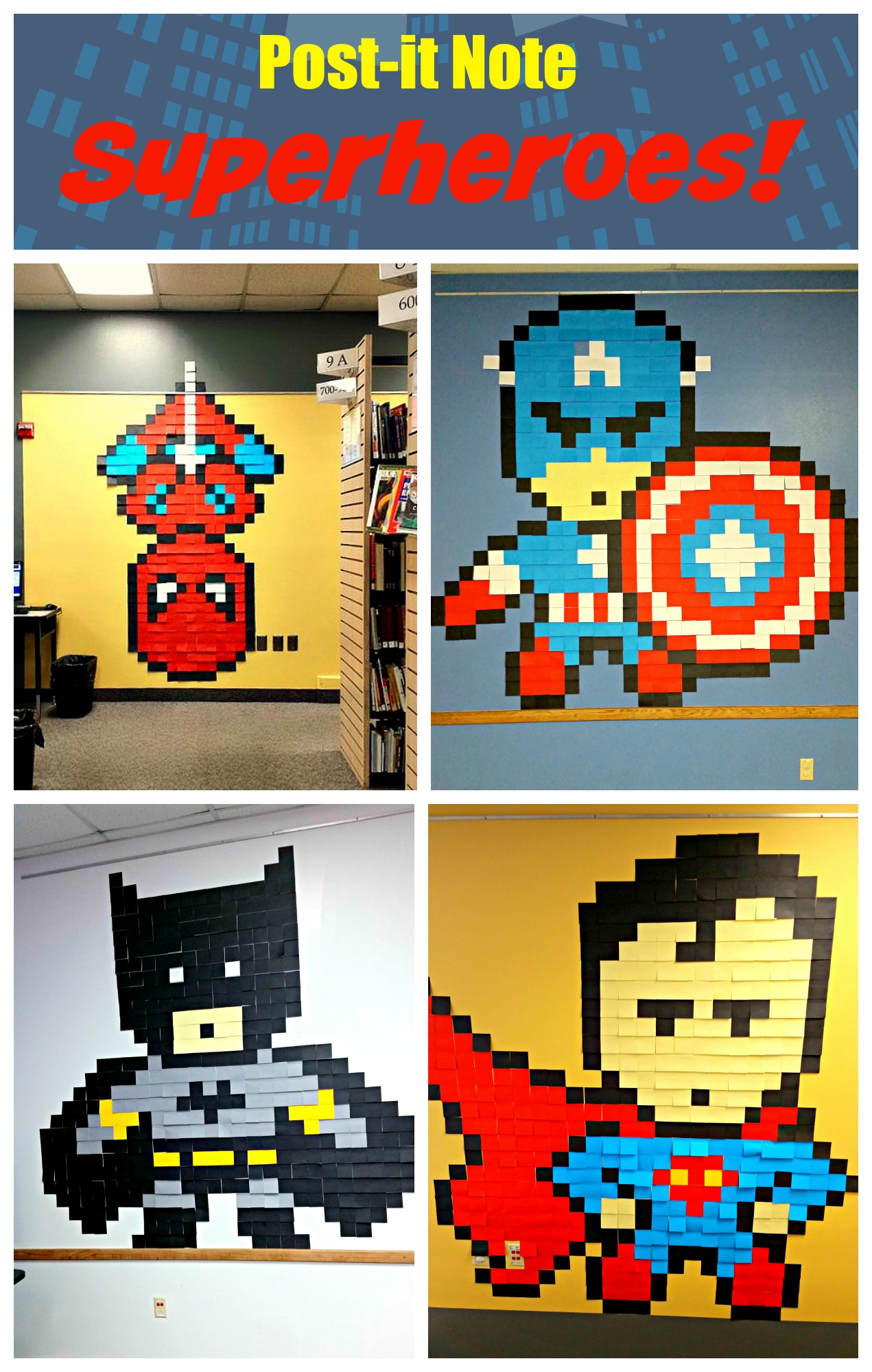 These guys were a hit with the library patrons. Lesson learned though: make sure you wash the walls before you start your design. Sticky notes don't like years of dust coating the walls.
If you'd like to see a better pictures that can be used as a template, check out this superhero-themed office on Gzimodo. Thanks for the idea!